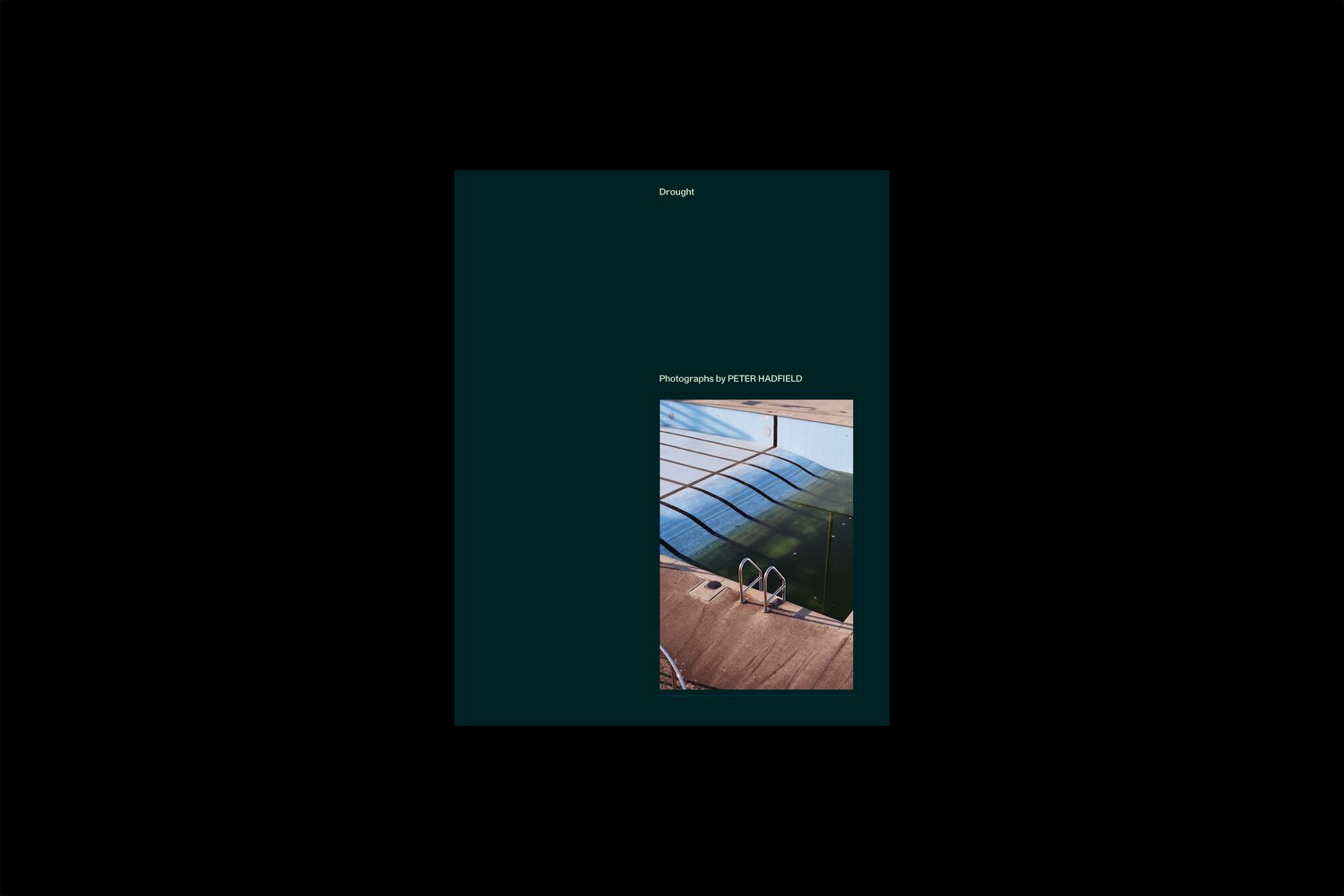 Drought is a self-published collaboration between Toronto-based cinematographer and photographer Peter Hadfield and graphic designer Cameron McKague. Limited to a numbered edition, the work primarily focuses on 48 images of drained public swimming pools as a means of reflection for issues surrounding global access to fresh water and the increasing realities of drought. A thoughtful foreword by Douglas Hamilton-Evans commissioned for the book introduces the portfolio of images.
Each copy is accompanied by a limited edition watercolour reproduction by Hadfield.
All proceeds of this book will be donated to Water First, a registered Canadian charity dedicated to addressing water challenges in Indigenous communities through training, education, and meaningful collaboration.
For more information on Water First, visit waterfirst.ngo
** Shipping prices may vary based on quantity of books purchased
** For orders in TORONTO, ONTARIO please email [email protected] to
arrange a free pick-up